80x Swift-Lite Charcoal Tablets - For Incense Resin and Bakhoor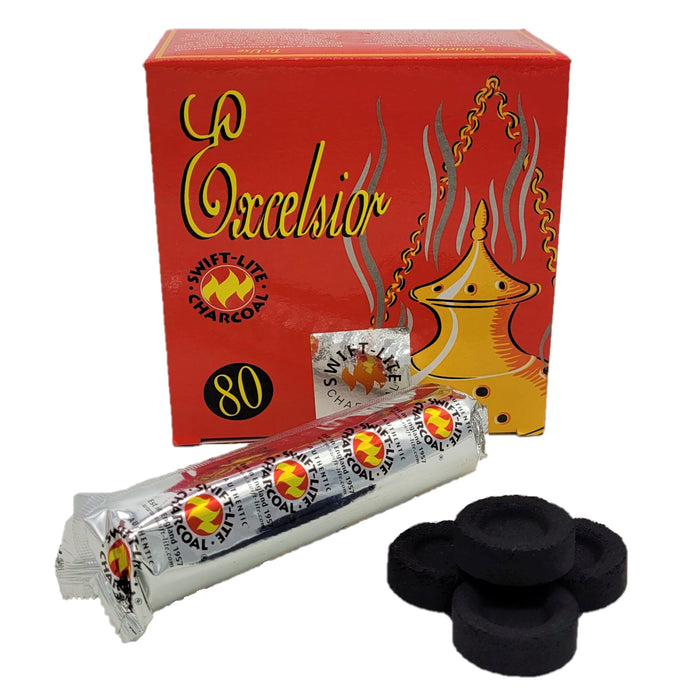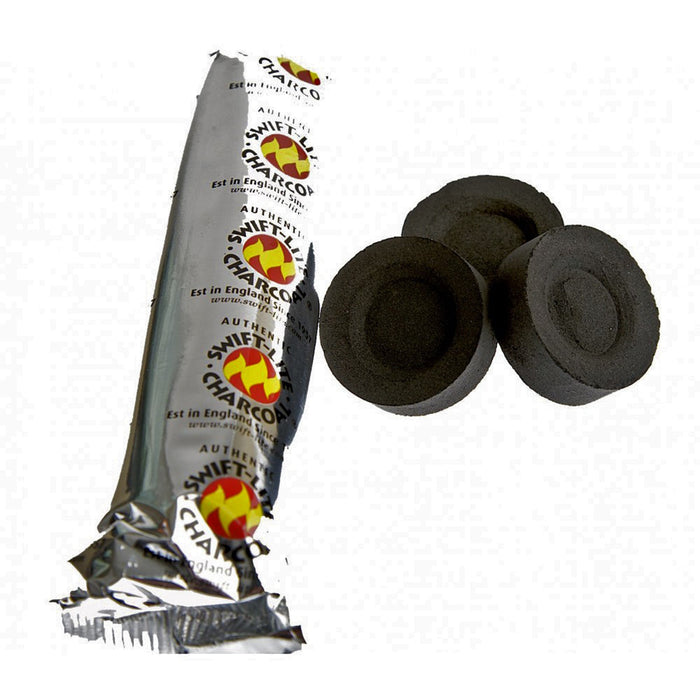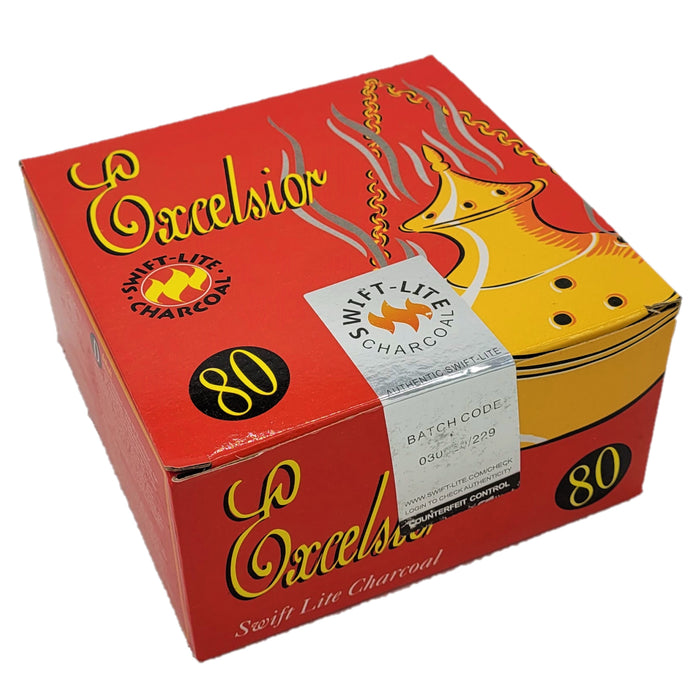 Swift-Lite Charcoal Tablets are quick lighting and long burning. The tablet should be placed in a censer or heat-proof or ceramic dish. Light the edge and allow to burn across complete surface, then add your incense resin or bakhoor. Each disc will last up to 60 minutes, and should be left to burn out and cool in the censer (otherwise extinguish with cold water). Each box contains 8 foil-packed rolls of 10 charcoal tablets.
WARNING: All types of incense burners become very hot when in use, so place on a flat, stable, heat-resistant surface and keep away from anything flammable.
Country of origin: India