Copper Tibetan 'Tribal Swirls' Bracelet - Choice of Two Designs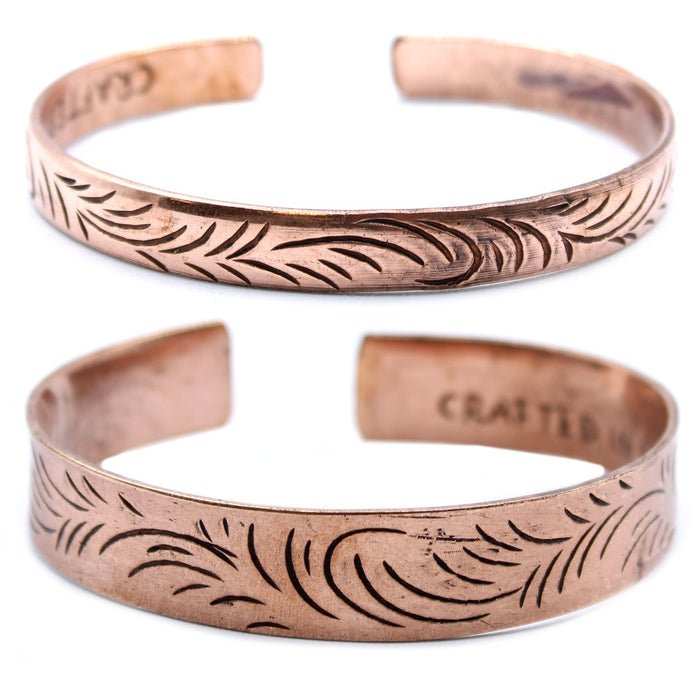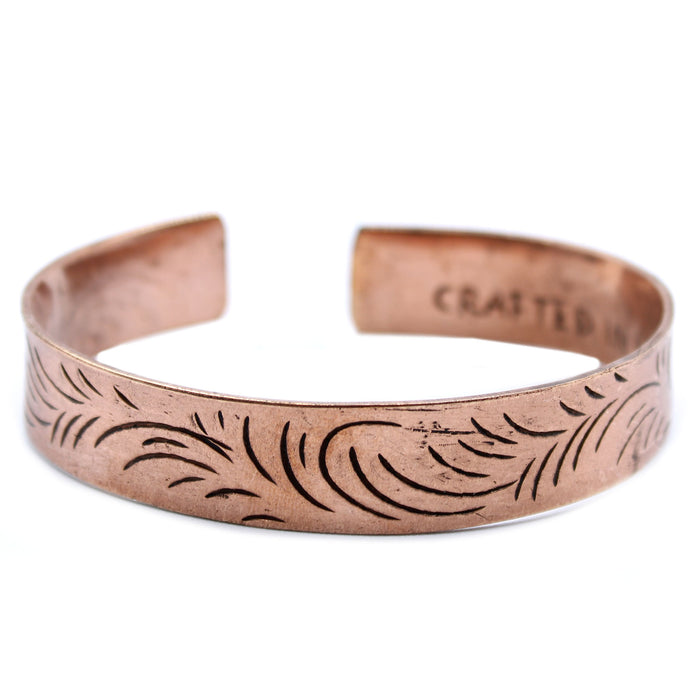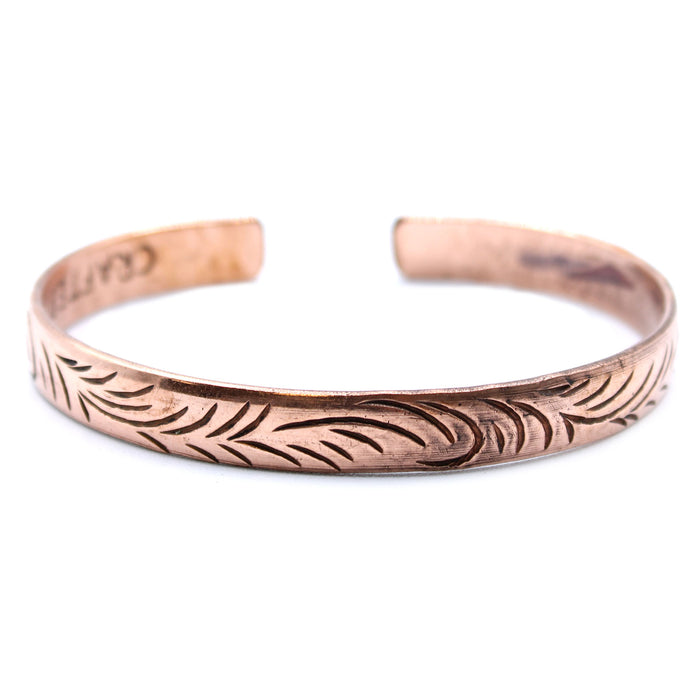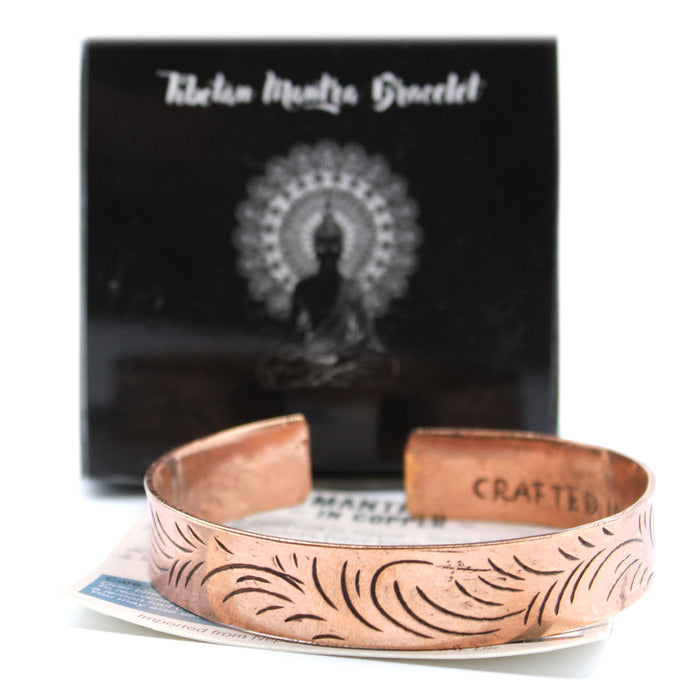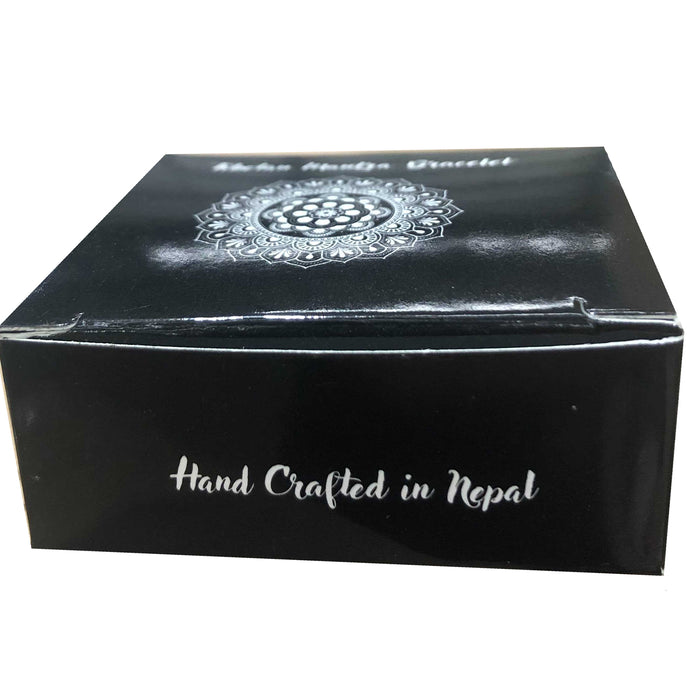 Hand-crafted in Nepal, "the roof of the world", these solid copper bracelets are inscribed with Tibetan images. They are designed to be unisex, and can be gently bent to fit any wrist.
In ancient times, copper symbolised love and balance: it has been used for centuries to heal and protect. The health benefits claimed for copper bracelets include better circulation, and relief from arthritic pain. These bracelets are also thought to keep the body in a stable state, leading to better results in meditation and yoga practice.
Tribal Swirls design, available in two widths: 12mm and 8mm
Material: Copper
Country of Origin: Nepal