Copper Water Bottle & Cups Gift Set - Engraved Or Hammered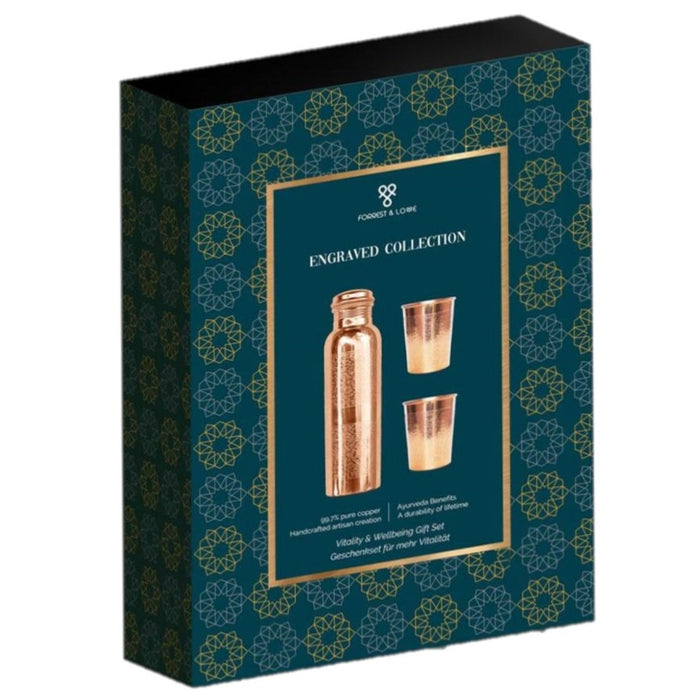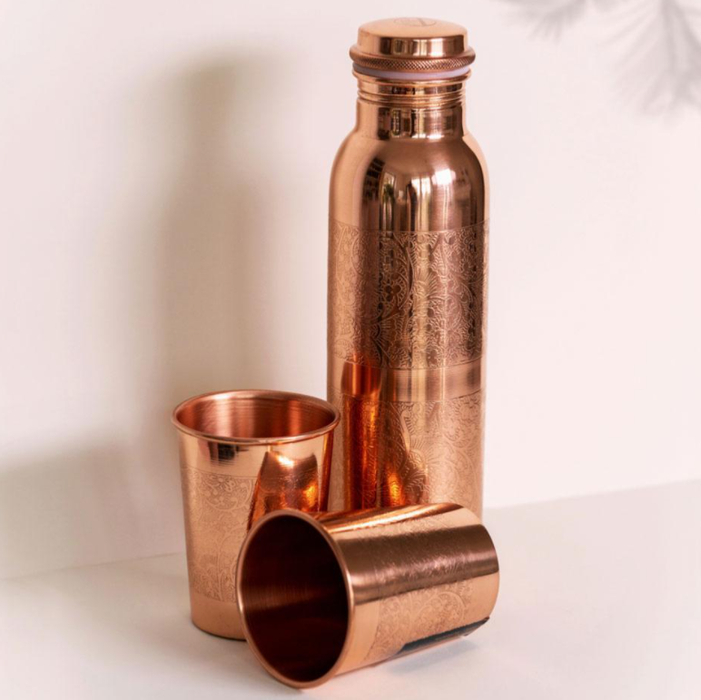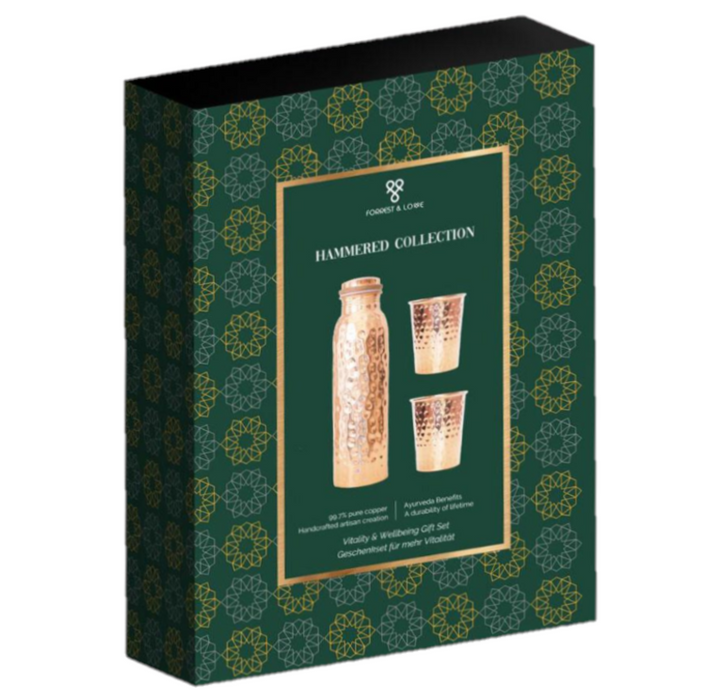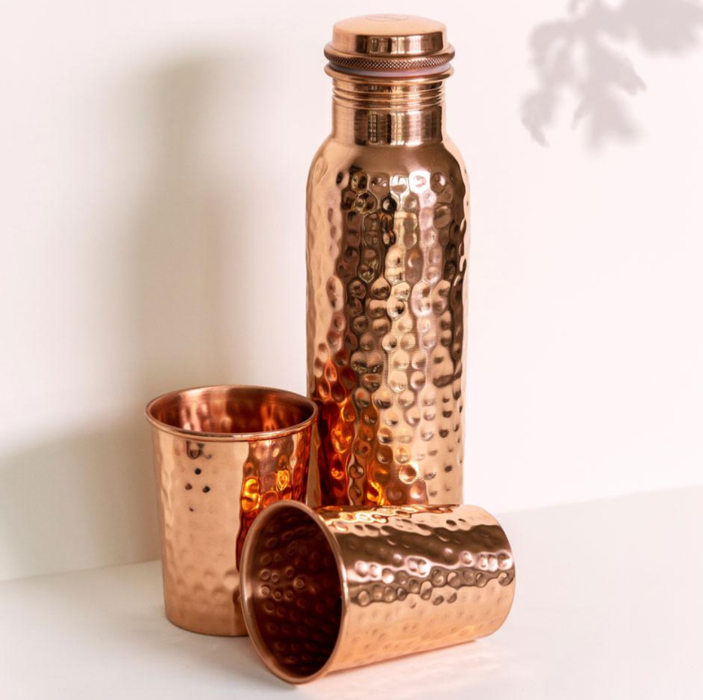 Beautiful drinking bottles and cups, designed for water only, although flavourings can be added after the water. Made of 99.7% pure copper, and handcrafted with pride by skilled artisans using traditional techniques, they are of top quality and will not leak.
Perfect for every day - at work or in the home - outdoors and for picnics. Copper is lighter than glass and more eco-friendly than plastic. It is also the perfect companion for yoga and Pilates, as it has been shown to have Ayurveda benefits. Storing water in a copper vessel is said to balance the three 'doshas' in the body.
Positive health properties: copper also turns water into natural alkaline water, which in turn helps to balance the body's pH levels. To enjoy maximum benefits, let your water sit overnight in the bottle and drink it in morning for a healthy dose of copper nutrients necessary for a better life and mood.
COPPER WATER BOTTLE & CUPS GIFT SET
Sets contains one water bottle and two cups, and are available in two stunning designs: Engraved and Hammered.

Bottle Size: H27cm x W7cm; 900ml capacity
Cup Size: H10cm x W6cm; 300ml capacity
Weight: 500g
Country of Origin: India
Please note: This bottle is not designed for carbonated drinks or acidic liquids, which may react with the metal, and is suitable for cold drinks only.
Care: Wash with warm water and mild soap or salt water. To clean the inside, use lemon juice (or naturally fermented vinegar) and a tablespoon of salt, add warm water, shake the bottle and pour the liquid out. Not recommended for cleaning in a dishwasher.