Gemstone Power Bracelets - Choice of 12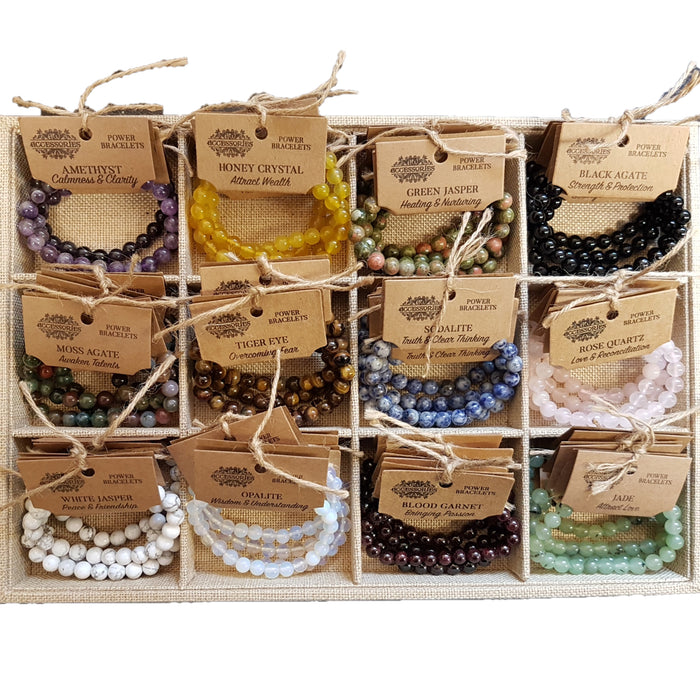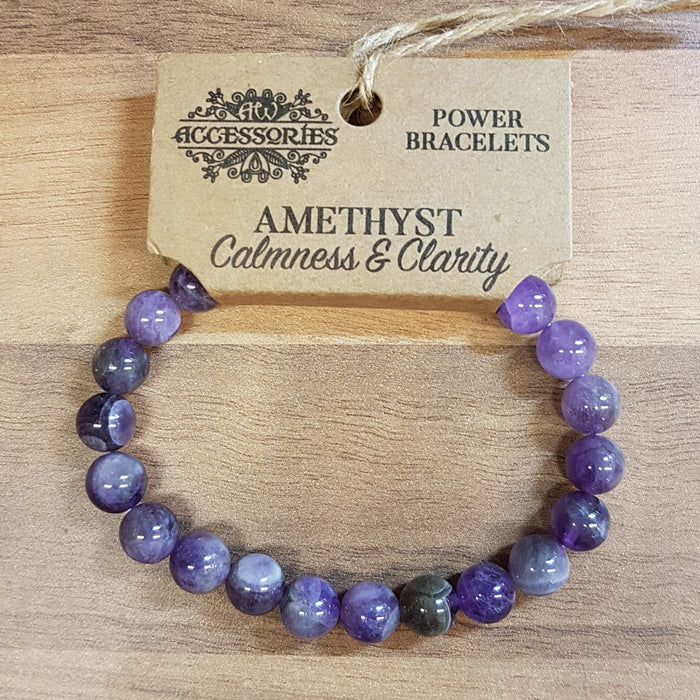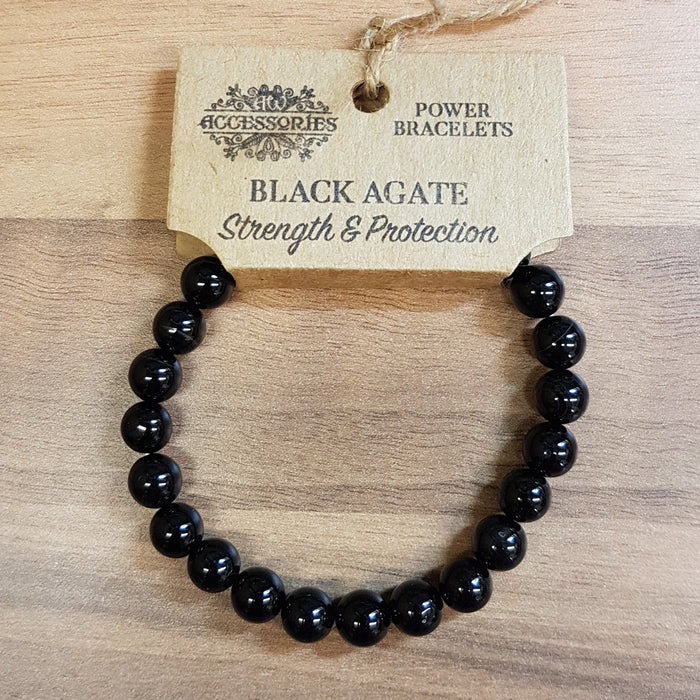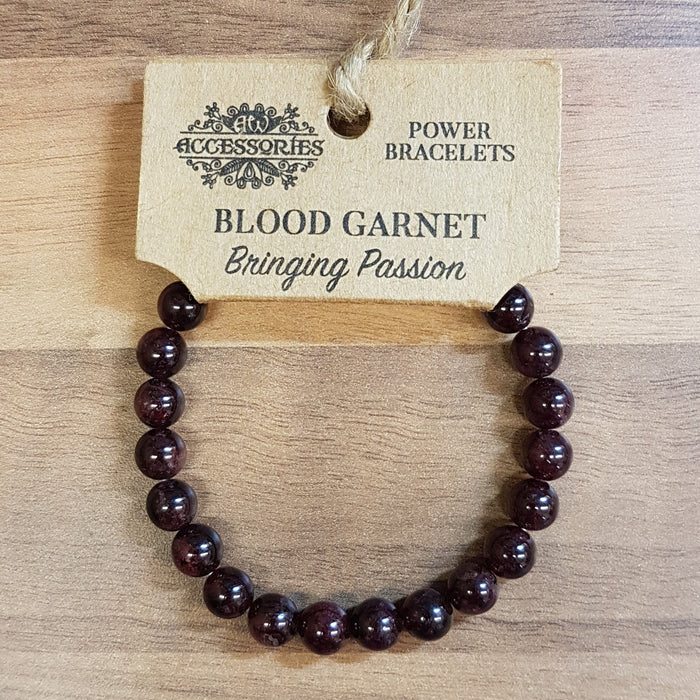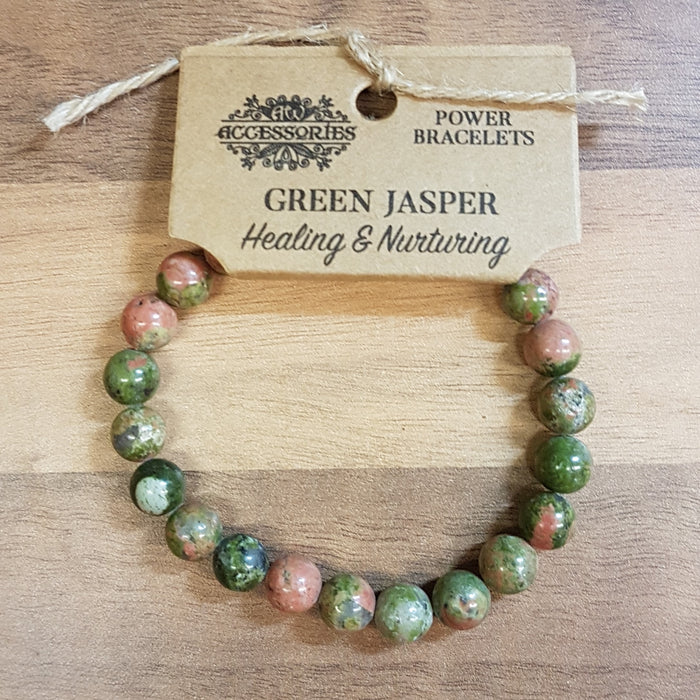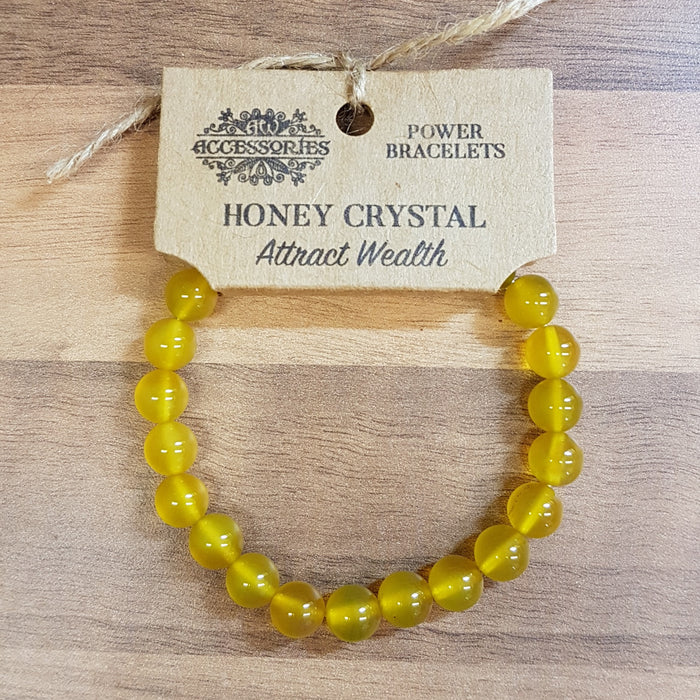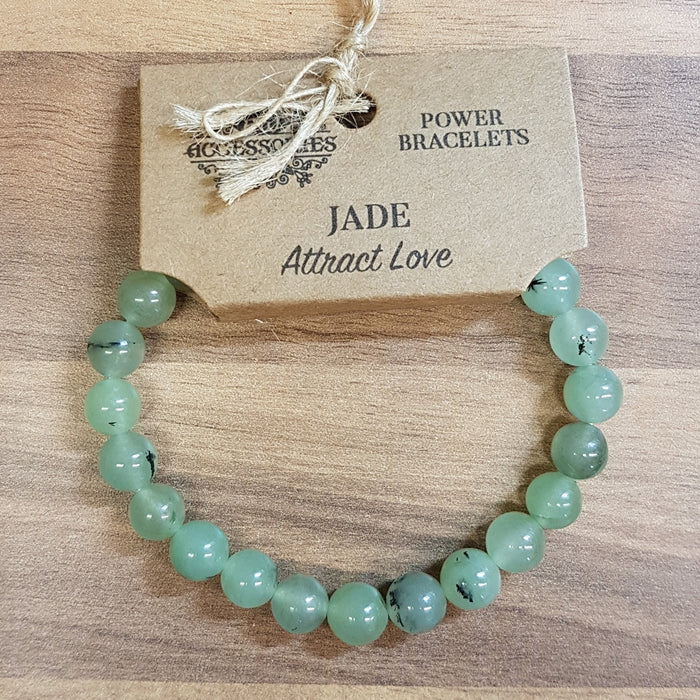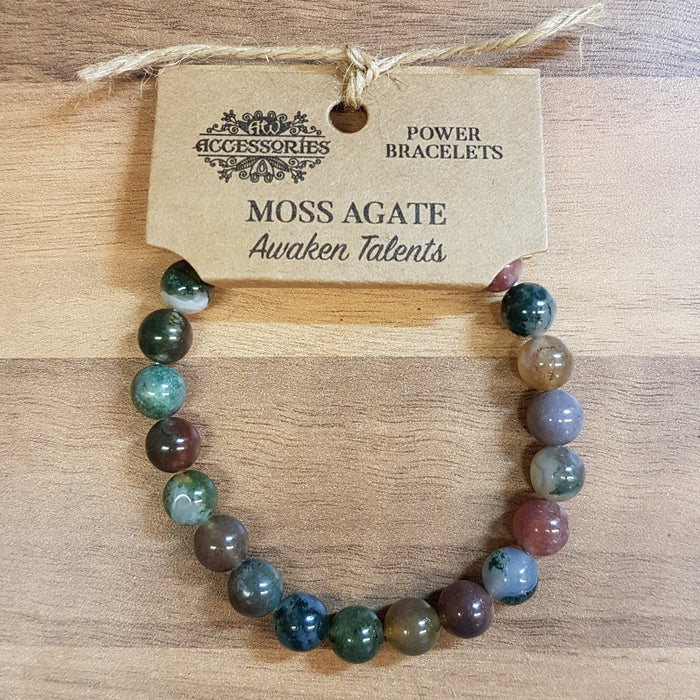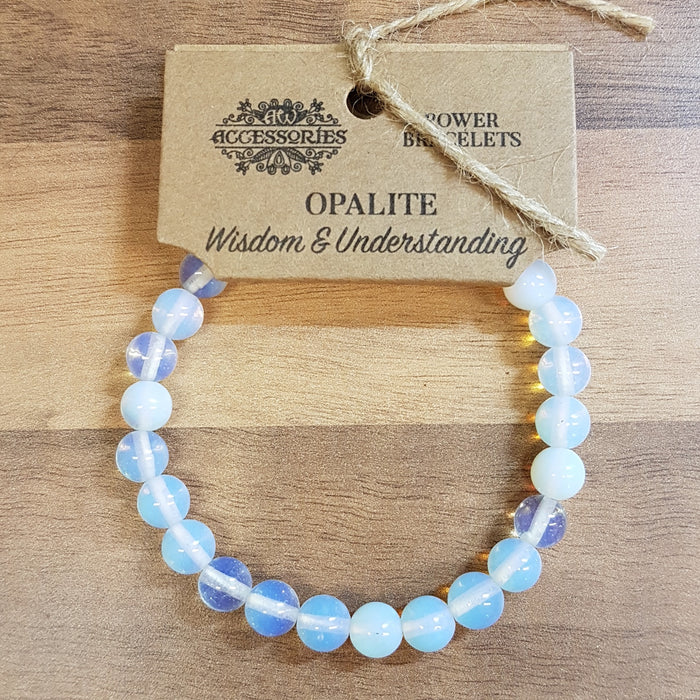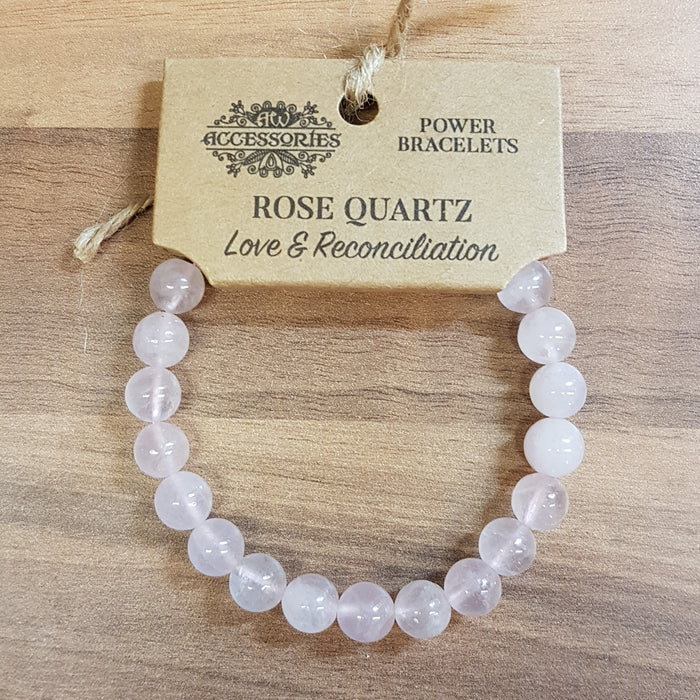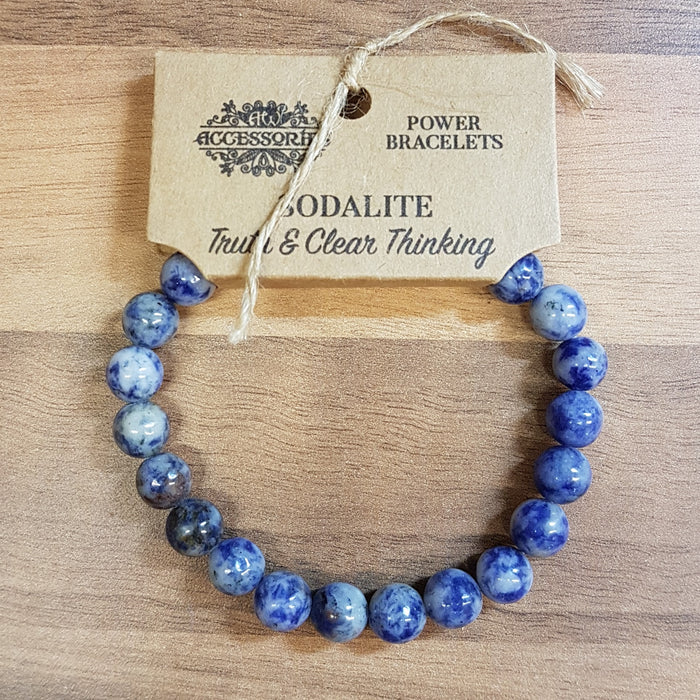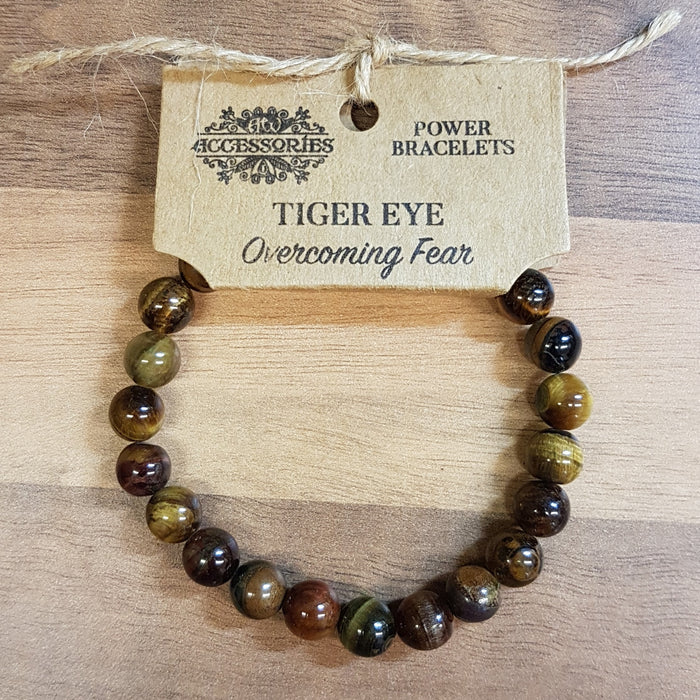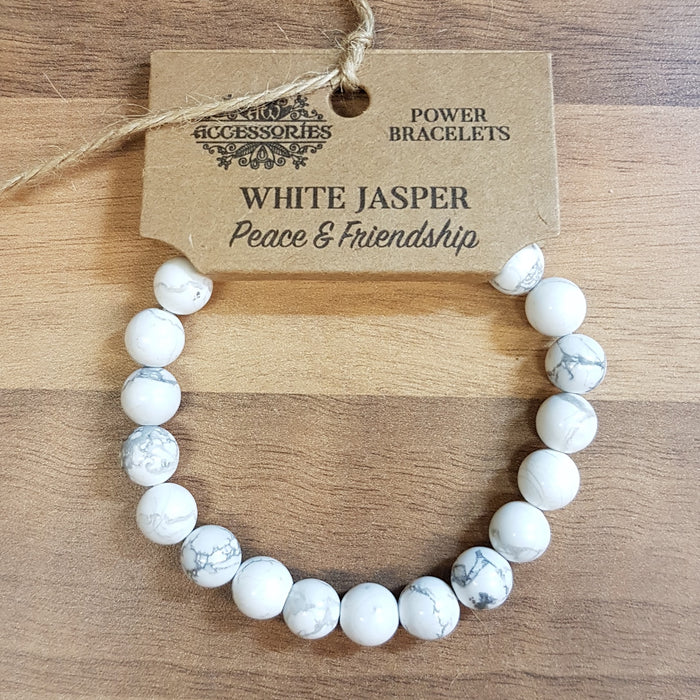 Twelve different beautiful gemstone bracelets, elasticated to fit all sizes. Each is tagged with the traditional "power" of its gemstones. The fashion is to wear a few together. Choose between:
Amethyst - 'Calmness & Clarity' - also

 said to help modulate sleep patterns, and to improve mood.

Black Agate - 'Strength & Protection' - the stone of protection, success and courage, protecting from things such as stress and bad dreams.

Blood Garnet - 'Bringing Passion' - also said to help uplift mood and increase positivity.

Green Jasper - 'Healing & Nurturing' - said to help absorb negative energy, and restore harmony both mentally and physically.

Honey Crystal - 'Attract Wealth' - also used in crystal healing for kidneys, bladder, female organs, and menopause, and is an excellent massage stone.

Jade - 'Attract Love' - also said to help with pain relief, and to help boost the immune system.

Moss Agate - 'Awaken Talents' - also said to be a stone of wealth and increasing prosperity, and is used to help people recover after an illness, or to increase mental concentration and endurance.

Opalite - 'Wisdom & Understanding' - also said to help overcome fatigue and also stabilise mood swings.

Rose Quartz - 'Love & Reconciliation' - said to help soothe and calm feelings of anger or resentment, and to bring energy rays of determination, commitment, and caring.

Sodalite - 'Truth & Clear Thinking' - said to help studying and help with communication and writing.

Tiger Eye - 'Overcoming Fear' -  said to be a powerful stone that helps harmony and balance, and helps relax fear and anxiety.

White Jasper - 'Peace & Friendship' - said to help balance emotions, and enhance the ability to relax and be calm.
Dimensions: approximate gemstone bead size is 8mm.