Hanging Brass Incense Burner - For Use With Charcoal and Resin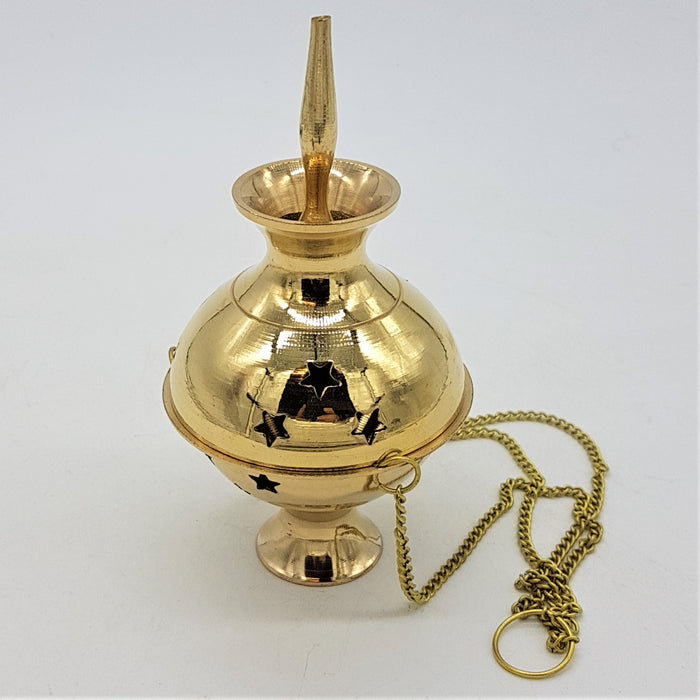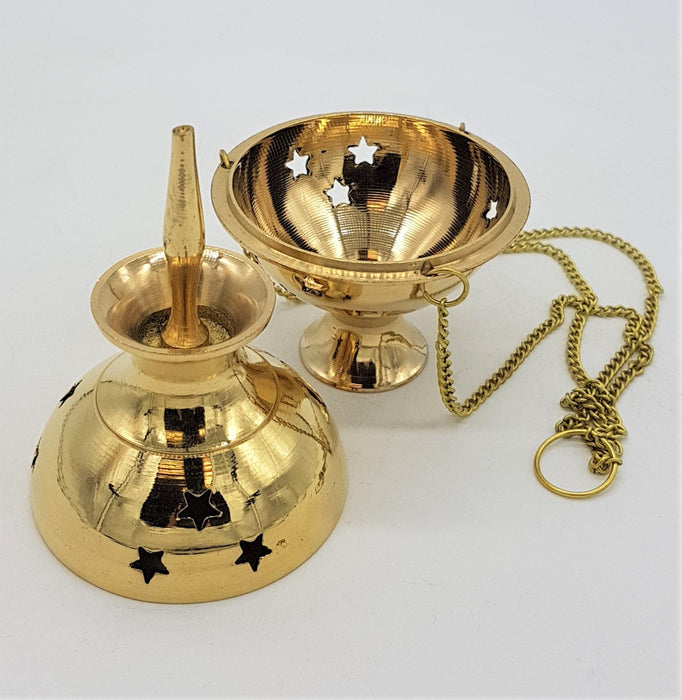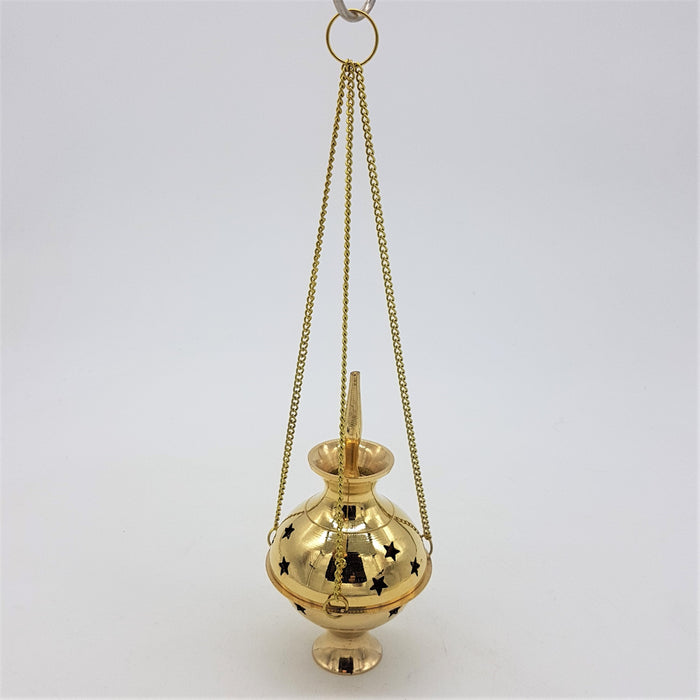 Small incense jar with star cut-outs and removeable top, made of brass. Can be used as a thurible when suspended from the attached chains. Charcoal tablets and incense resin (granules or Bakhoor) are available separately.
WARNING: All types of incense burners become very hot when in use, so place on a flat, stable, heat-resistant surface and keep away from anything flammable.
Dimensions: H12cm x W6cm; total drop 25cm
Country of origin: India