Himalayan Salt Oil Burner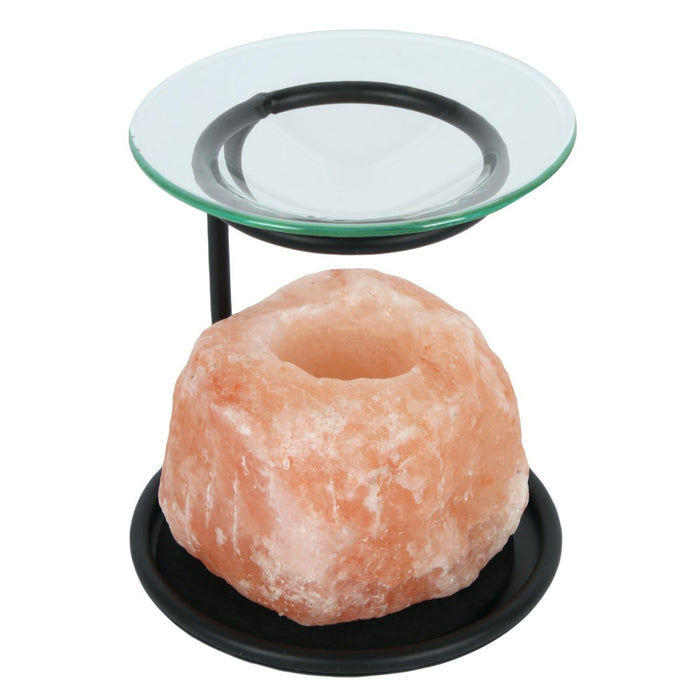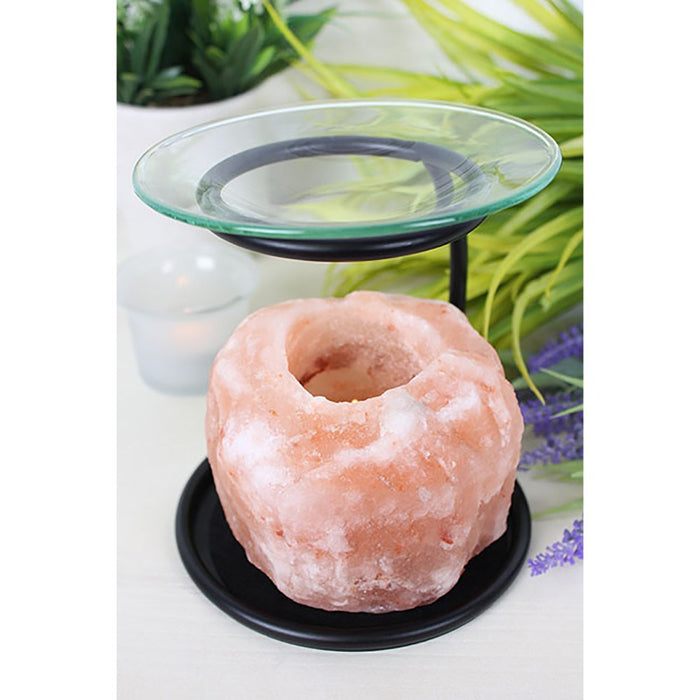 These tealight holders are made from natural Himalayan crystal rock salt, and act as a natural ionizer and air purifier. The salt absorbs water and particles of dust, pollen and bacteria from the air, and also takes positive ions with them. Then, when the heated salt releases cleansed water vapour back into the air, it also expels negative ions which have the opposite effect on our airways – increasing cilial activity to keep your lungs clear.
This tealight holder can be used on its own, or combined with the oil burner. The metal holder supports a glass dish: a few drops of oil placed on water in the dish will be sufficient to fill your room with fragrance. It can also be used as a wax melt burner, providing it is not over-filled with wax.

Safety rule: It is always important to keep a burning candle within sight, and to keep it out of the reach of children and pets.
Dimensions: H:16cm W:10cm D:10cm

(Size and colour of Himalayan salt holder may vary due to its natural properties.)