Laughing Buddha Oil Burner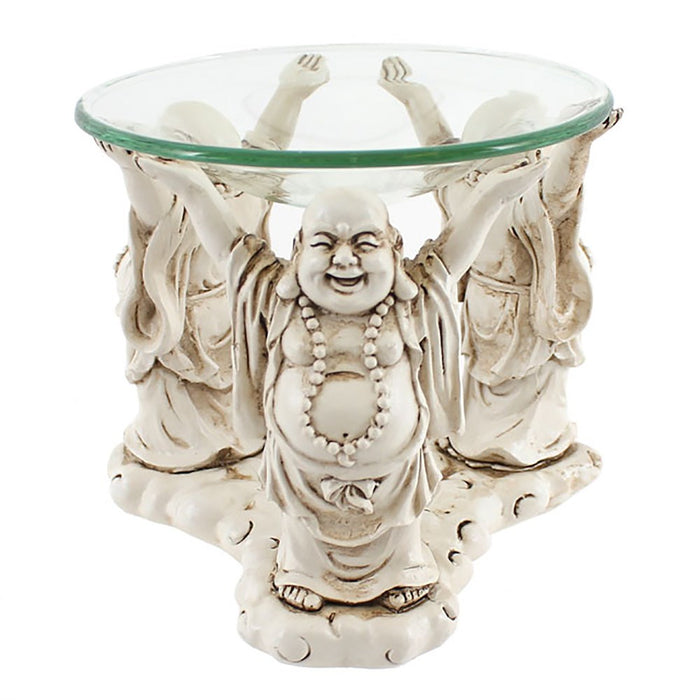 Classic oil burner, with three laughing Buddhas supporting the shallow glass dish (dish replacements also available).
These oil burners can be used with essential and fragrance oils, simmering granules and wax melts, and are fantastic for diffusing fragrance throughout the house.
How to use an oil burner:
Fill the bowl on top with water, and place a few drops of essential or fragrance oils on the surface. If using simmering granules, place 2-3 teaspoons in the bowl of the oil burner. Likewise with wax melts - do not overfill. Place a lighted tealight underneath the bowl, and wait for the aroma fill your home.
Size: H12cm x W12cm x D12cm