Bravery Leaf Earrings - Multi-Coloured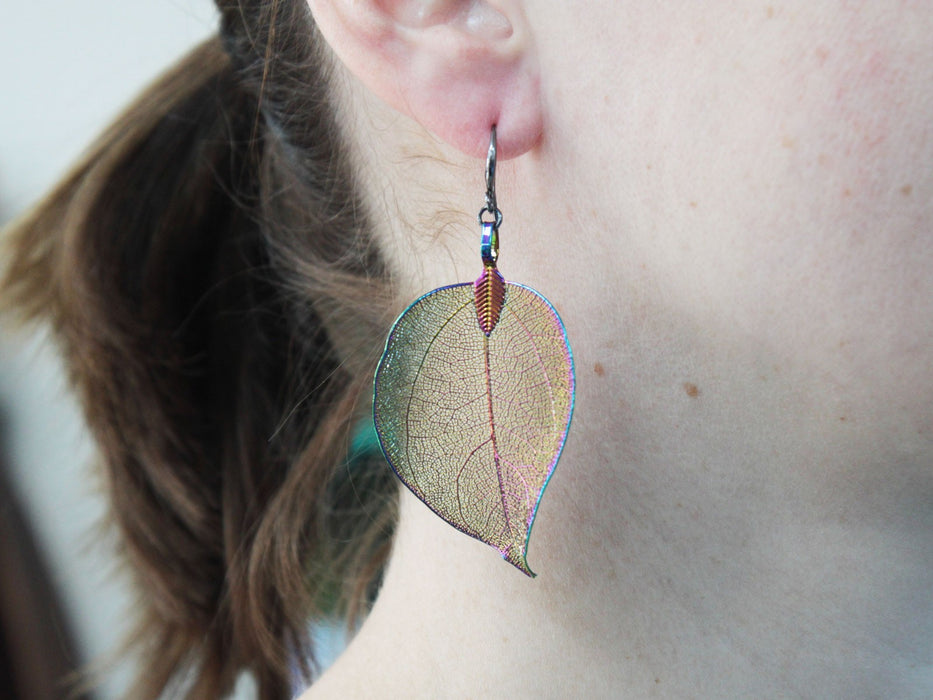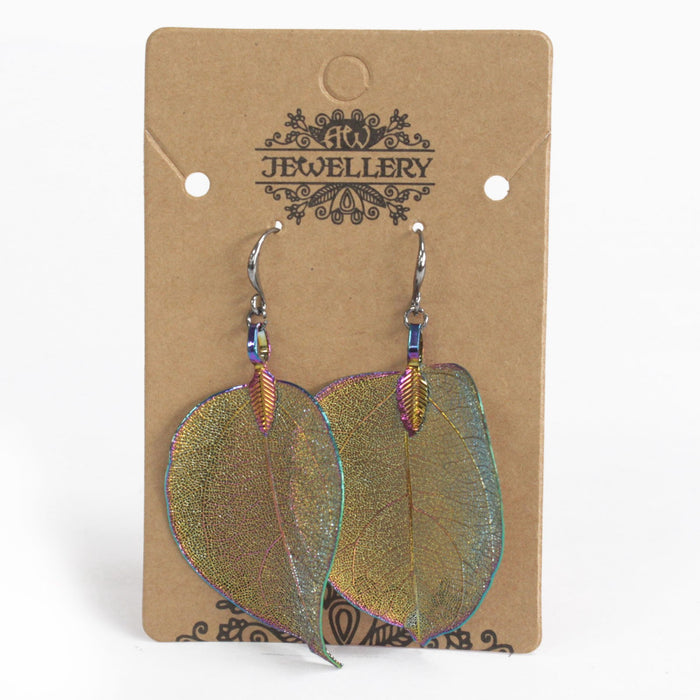 Real Leaf Jewellery, made with hand-selected, individually harvested leaves. Using a unique electro-plating method, the leaves are gradually turned to metal. No two pieces are the same.
The perfect romantic gift for anyone who loves nature! Available in
gift sets containing a necklace and matching earrings, or individually.
Multi-Coloured Bravery Leaf earrings, the perfect accessory to express your connection with nature.


Dimensions: 4cm x 2cm

Material: base metal