Recycled Tin Can Model - Camper Van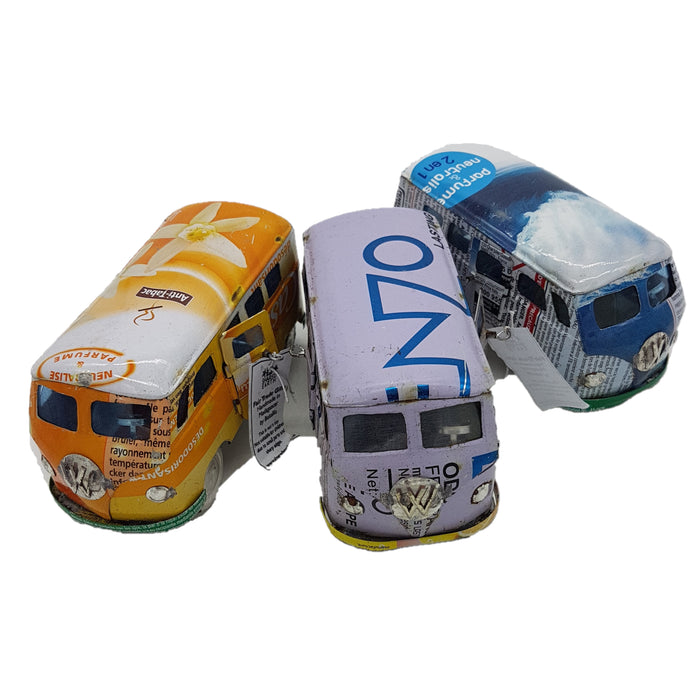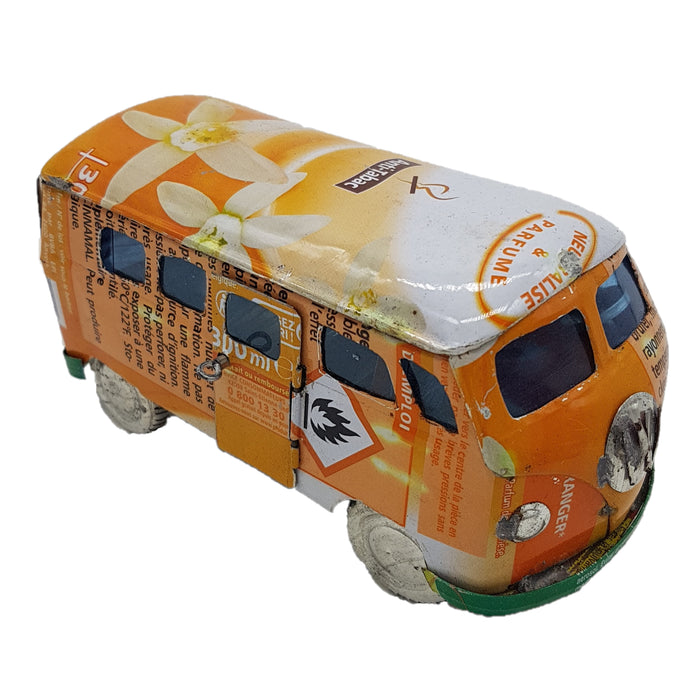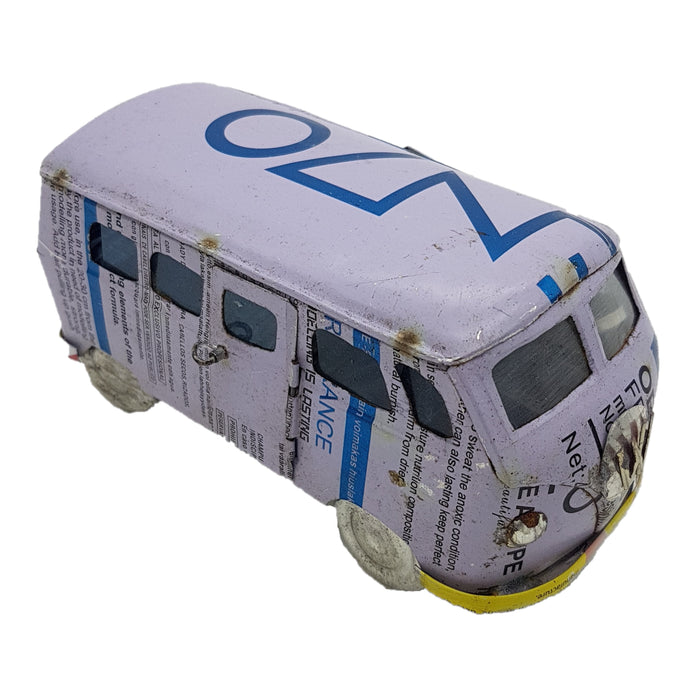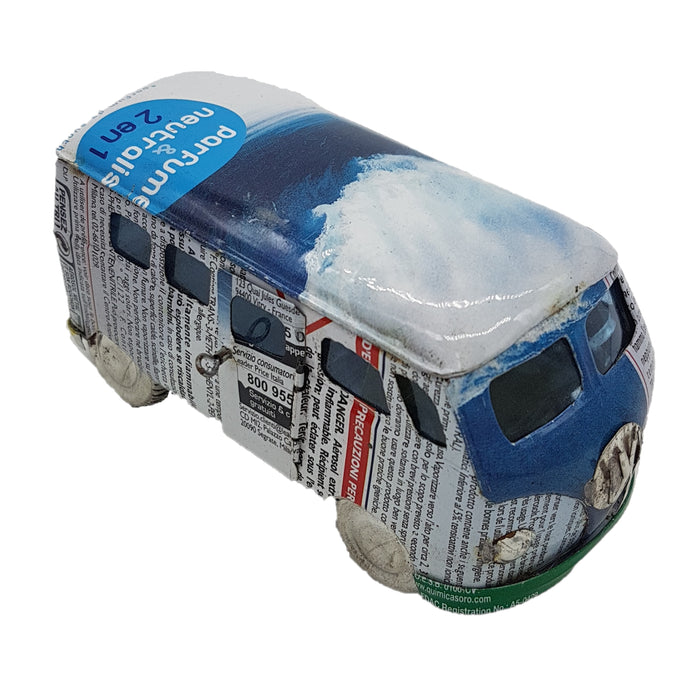 Made from recycled tin cans, t
his type of modelling is known as Kapoaka. These have been made by a co-operative in Madagascar, which has been operating since 1994. With 18 workshops they provide Fair Trade employment to formerly impoverished artisans, helping them to improve their houses, and buy land to establish pig-breeding farms.


Each model is handmade using old drinks, beer, air freshener cans etc. The material is hand-folded, cut and soldered together to create a unique car, bike, boat or even plane.


CLASSIC VW VOLKSWAGON CAMPER VAN with opening doors.
Size: L13cm x H6cm x W5cm
Made in Madagascar; Fair Trade


***Please note: THIS IS NOT A TOY***
Not suitable for children due to small parts and sharp edges.