Relaxing Lavender Essential Oil & Ceramic Burner Kit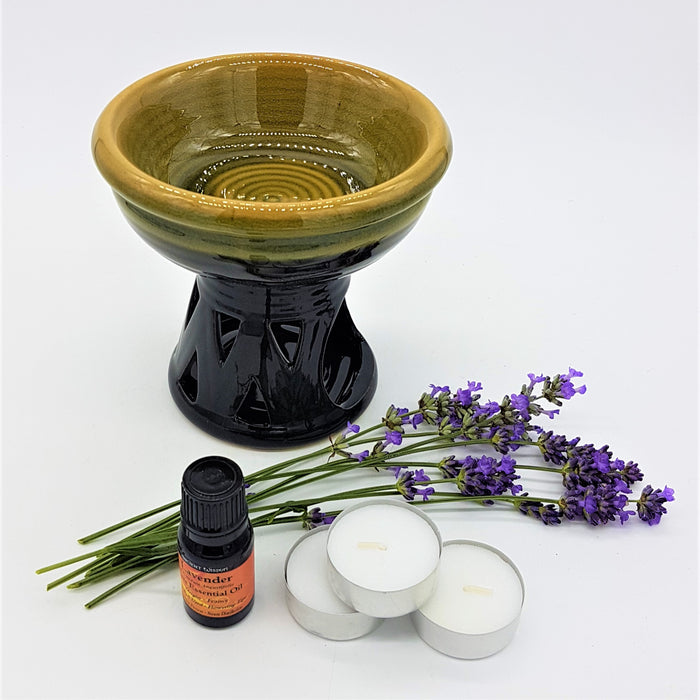 Cherished for centuries for its beautiful, distinctive fragrance, lavender produces one of the most versatile essential oils. It can be added to bath water to soak away stress, or pillows and bedding (or the bottoms of your feet!) to relax and aid a restful night's sleep. Simmering in an oil burner will freshen your home.
This kit contains one large ceramic oil burner, one 10ml amber bottle of pure essential Lavender oil, and three 4-hour tealights.
Latin Name : Lavandula Angustifolia. Part Of Plant Used : Flowering Tips. Source : United Kingdom. Extraction Method : Steam Distillation.