Small TV Stand with Drawers - Recycled Wood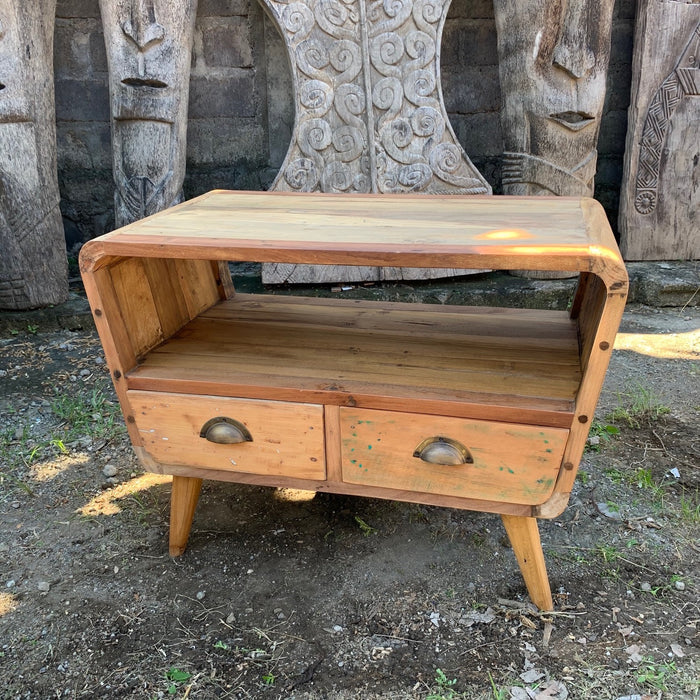 Hand-crafted in Bali, using mostly upcycled teak wood from retired fishing boats. A charming aspect is that the wood retains some of the original colours, which are highlighted by the rustic, natural finish.
This super rounded edge table lends itself to use as a small TV Stand. Two drawers and a shelf provide useful storage space.
Dimensions: 79cm x 46cm x 61cm
(Please note: as this furniture is hand-crafted, each piece will vary slightly from these photos.)