Base Carrier Oil - 1 Litre - Sweet Almond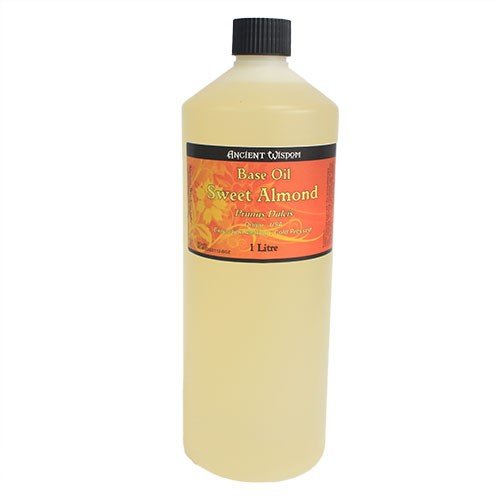 Similar to peach and apricot kernel, sweet almond is popular as a professional massage base oil. It is super light, allowing the hands to glide across the skin at the optimum absorption rate for performing massage. Keeps the skin moisturised not oily for the length of the massage.

Almond Oil is also a nutritious emollient, helping to nourish and moisturise, keeping it radiant and healthy. Rich in fatty acids (particularly Oleic acid: Omega 9) and the natural antioxidant vitamin E, it is an excellent choice for those with mature skin. Can be used for nourishing dry skin, and other skin complaints like eczema and dermatitis as it has mild anti-inflammatory properties.

Color and Smell:  Colourless to pale yellow, odourless.
Texture: Very Light Oil.
Packed in 1 litre bottles.
Botanical Name : Prunus Amygdalu Dulcis. Part of Plant Used : Nut. Source : USA. Extraction Method : Cold Pressed.