Tall Bar Style Table - Recycled Wood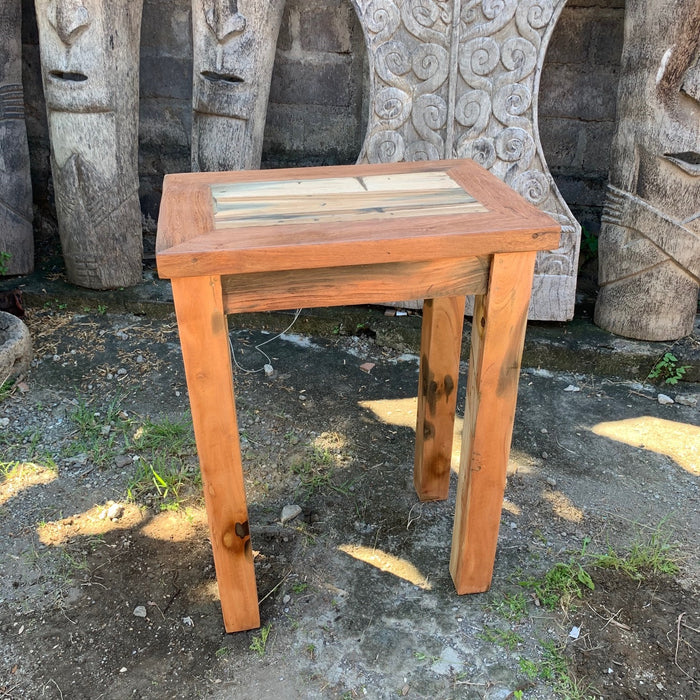 Hand-crafted in Bali, using mostly upcycled teak wood from retired fishing boats. A charming aspect is that the wood retains some of the original colours, which are highlighted by the rustic, natural finish.
Create an interesting and rustic look with this tall table. Great as an end table, or used to display plants, sculptures or other decorative features.
Dimensions: 61cm x 42cm x 81cm
(Please note: as this furniture is hand-crafted, each piece will vary slightly from these photos.)