Vintage Hand-Crafted Welsh Love Spoon - Choice of Designs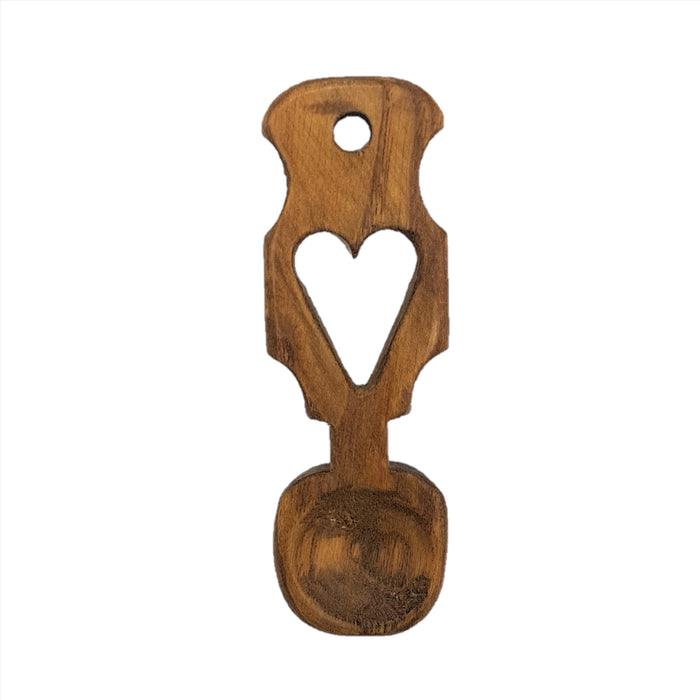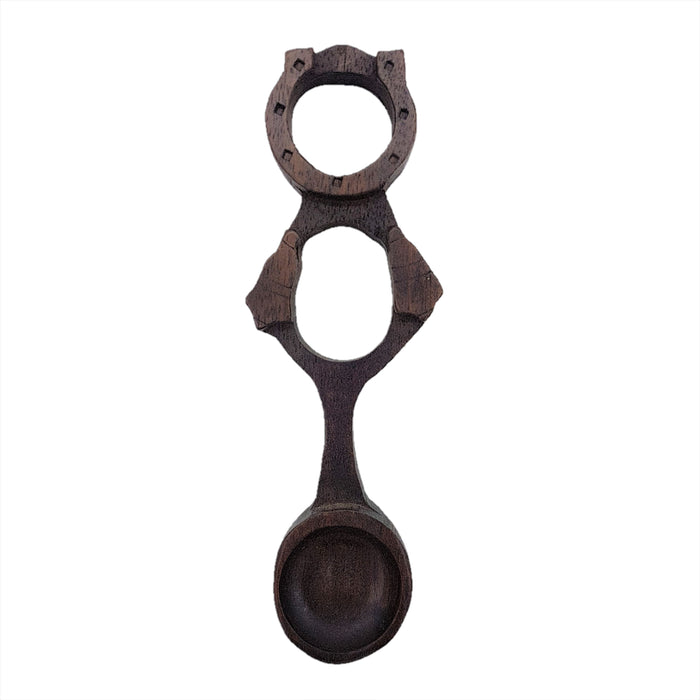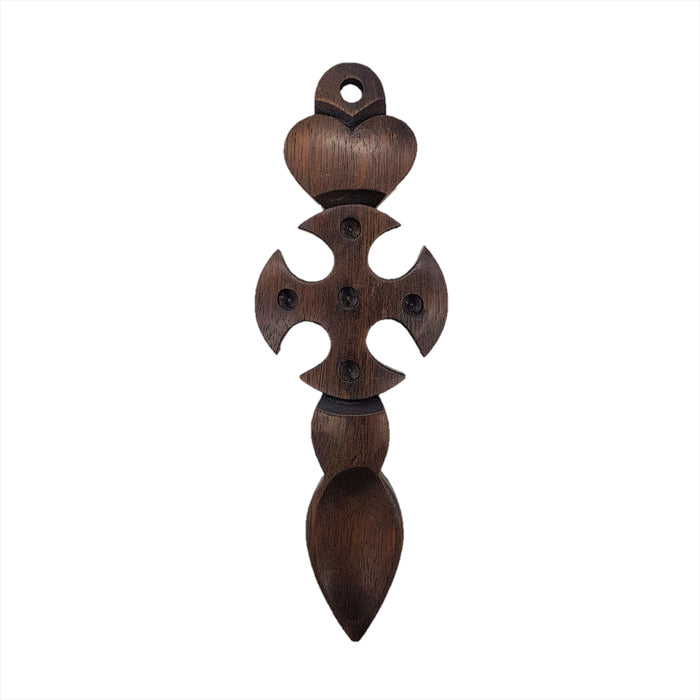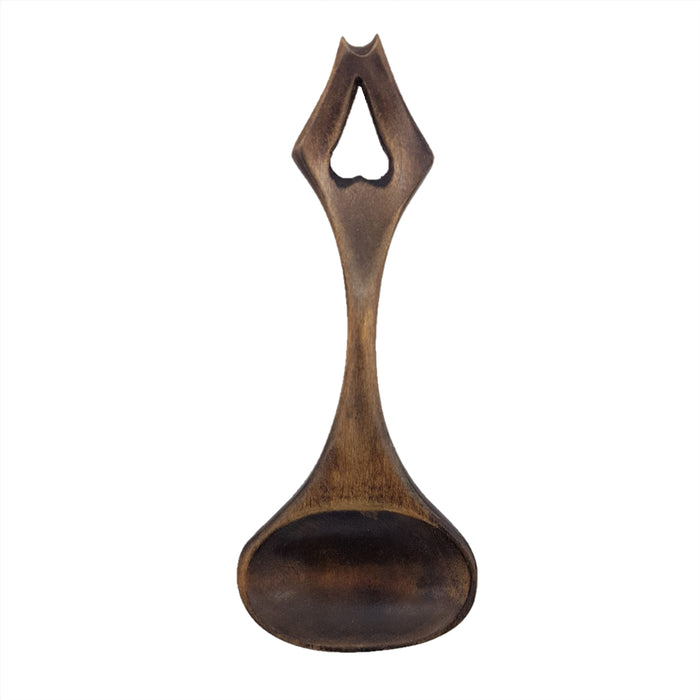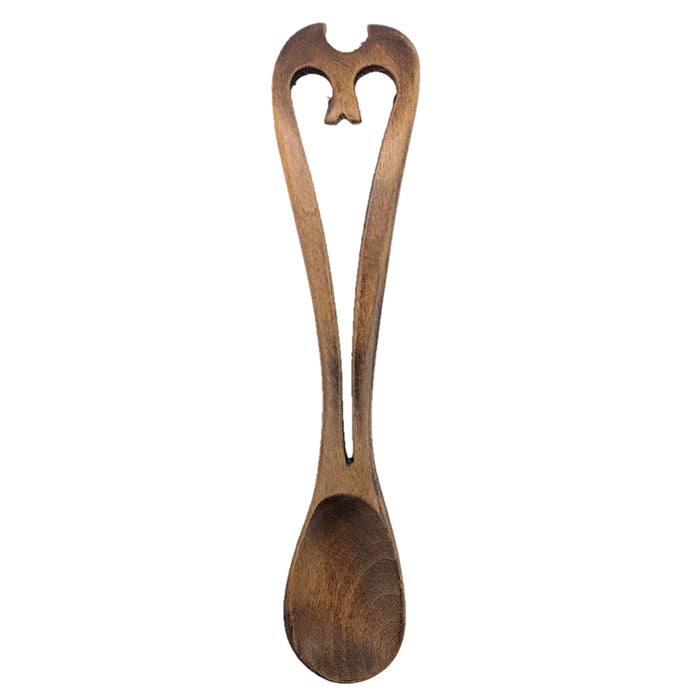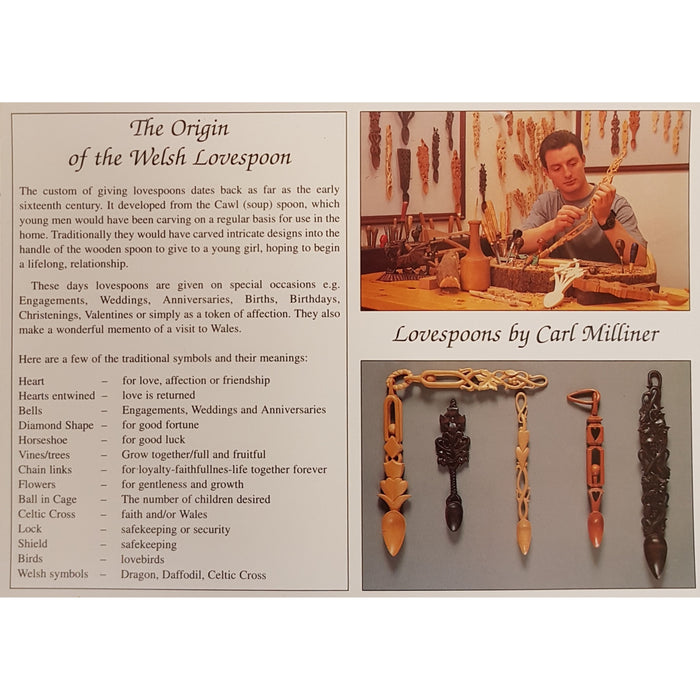 Traditional Welsh Love Spoons, hand-crafted in Wales as tokens to give to the one you love. These are all vintage, and of some age, adding to their unique character. Please check the sizes given, as they range from very small to average spoon size (the photos may give the impression they are all the same length, but they are NOT!):

Spoon A - H8.5cm x W2.5cm max
Spoon B - H15cm x W5cm max
Spoon C - H17cm x W5.5cm max
Spoon D - H17cm x W6.5cm max
Spoon E - H20cm x W4.5cm max
Includes post-card 'The Origin Of The Welsh Love Spoon', which lists a few of the traditional symbols and their meanings.